Chile
Chile offers a great deal to discover, constantly pleasing with surprises from extreme to extreme.
In order for you to be able to plan your visit and make the most of your journey, finding natural beauty that captivates, we have prepared information and suggestions that will help you organize your expedition.
Hundreds of places to discover
Chile is an extremely long (its length extends some 4,329 kilometres) and thin country.
On the far south-westerly tip of South America, it is bordered by the Andes mountain range and the Pacific Ocean.


To cross the country, almost in its entirety from north to south, you have to travel on the Pan-American Highway.
The longest road in the world. This road, called Route 5 in Chile, stretches some 3,000kms from Arica in the north to Puerto Montt in the South.


The country is divided into different geographic and climatic zones, whose attractions are very different, albeit always magical.
In the north, the Atacama Desert; Santiago and the Central Valley, defined by their Mediterranean climate; in the south the lake district, rivers and volcanos; and ending in the extreme South with Patagonia.


Chilean gastronomy is defined by the quality of its ingredients: both its seafood and the riches that come from the land please even the most sophisticated pallet.
The Pacific Ocean offers a wide variety of fish and shellfish from north to south.
You cannot leave without trying the dishes prepared with fish such as conger eel, bream, whitefish, cod or the much sought after salmon. In the north, razor clams and oysters are amongst the best shellfish, whilst in the south clams or muscles are popular. In Patagonia you must make sure you try the Magallanes Crab.
Chile Zones
Whether you decide to cross the entire country or dedicate yourself to the thorough exploration of one specific region.
Each and every single one has its own distinctiveness and charm.
View zone
North

Desert, salt flats, geysers, history.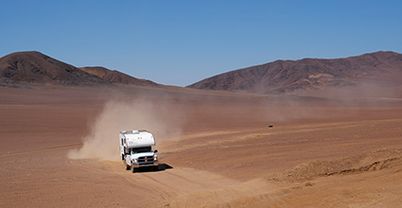 View zone
Centre

Vineyards, beaches, culture.
View zone
South

Mountains, volcanoes, lakes, glaciers.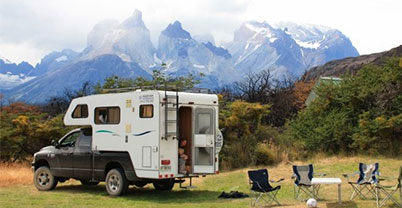 Chile Routes
Northern Chile Routes
Central Chile Routes
Southern Chile Routes