At the moment it is not possible to cross the border to Bolivia by camper!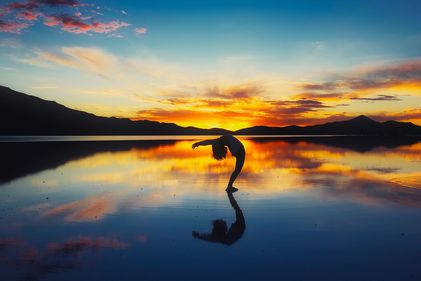 Every year more and more tourists come from all over the world to Bolivia to get into their wonderful culture and exuberant flora and fauna. According to official information provided by the Ministry of Culture and Tourism of that country, the flow of visitors has doubled in recent years; increasing by 4% in 2018. And by 2019 it is expected to reach 6%.
Its territory varies between 230 meters above sea level (masl) in the Amazon, up to the incredible 4,070 meters above sea level in the highlands. We invite you to visit this impressive country full of history, culture and exotic and unexplored landscapes, in the comfort of a Holiday Rent 4x4 camper, fully equipped for your needs.
Planning your trip
The rental of campers in Bolivia is not easy, that's why most adventurers prefer to rent in Chile or Argentina. We recommend you start your trip with the security offered by Holiday Rent, a company with more than 25 years of prestige and the best promotional prices.
Due to the great variation in the altitude of the Bolivian territory, this country has climates that range from the tropical in the Amazon, to the desert in the famous Salar de Uyuni. That is why we recommend to be prepared for all kinds of temperatures.
There are many sectors of camping enabled for the parking of campers so it is good to organize the trip with time. We suggest reserving some nights to go into the adventure of exploring completely isolated places of society.
Some vaccines are required to enter the country, such as yellow fever, for which a vaccination certificate is required. Others such as hepatitis, typhoid, tetanus and polio must be updated. For those who want to delve into the wonder of tropical areas, anti-malaria tablets are recommended. Mosquito nets and repellents are a good idea to help prevent many diseases.
Itinerary
We propose you to arrive by plane to Calama and from there take the Holiday Rent camper that you have chosen, which can vary in capacity for 2, 3 and up to 4 people, as well as some amenities such as bathroom with integrated shower, kitchen, among others.
Then, follow the route to the North and cross to Bolivia through the Ollagüe border crossing. It is open every day of the year between 08:00 a.m. to 8:00 p.m.
We recommend continuing north, passing through Uyuni, Potosí, Sucre, Santa Cruz de la Sierra, Cochabamba, Oruro and then La Paz, finally ending in the fascinating world of the Bolivian jungle, especially the town of Riberalta.
Chile and its neighbors offer much to discover with a Camper, pleasantly surprising you from end to end. So that you can plan your trip as well as possible, making the most of your trip to meet natural places that will captivate you, we have prepared information and suggestions that will help you organize your expedition.
More useful tips for traveling by camper