News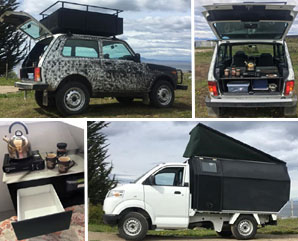 Holiday Rent RV launches new economic models
These are two economic and comfortable vehicle. Both are equipped for two people and offer an excellent alternative to those who want to live the adventure at its best, at low cost.
One of the new models is the Eco camper, installed in Suzuki vans, APV pick up model, with 4x2 traction, gasoline engine and mechanical transmission.
The other is the Eco Adventure, installed in Lada SUVs, Niva model, with 4x4 drive, gasoline engine and mechanical transmission.
Both are immediately available so our adventurers can live a 100% outdoor experience right now.
Camper route of the month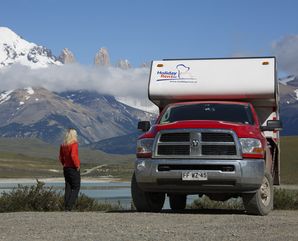 Curiosities: Eight things about Chile you didn't know
The country in the south of the world hides thousands of secrets that only an adventurer could decipher.
However, here we reveal some information that will leave you eager to come to know this long, narrow and particular country.
Find out about Chile and its curiosities.
Special Offers
Pick-up: Punta Arenas
2019/11/28 or later dates close by
Drop-off: Punta Arenas
2019/12/12 or earlier dates close by
---
Pick-up: Puerto Varas
2019/12/20 or later dates close by
Drop-off: Puerto Varas
2020/01/09 or earlier dates close by
---
Pick-up: Punta Arenas
2019/12/27 or later dates close by
Drop-off: Punta Arenas
2020/01/16 or earlier dates close by
| | |
| --- | --- |
| | High quality vehicles |
| | |
| --- | --- |
| | 24 hour emergency assistance |
| | |
| --- | --- |
| | Close to airport, highway and Mall |
| | |
| --- | --- |
| | 25 years of experience |
| | |
| --- | --- |
| | Space to rest and prepare for your trip |
| | |
| --- | --- |
| | Multilingual staff |