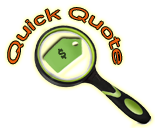 News
Experience the natural paradise of Chile with National Geographic
Looking to inspire your clients' future travel plans?
The main tourist attractions and hidden gems of Chile have been presented in NationalGeographic.com. From arid deserts to tidal glaciers, Chile presents an impressive range of experiences and activities that will broaden the perspective of any traveler and allow them to venture into a unique earthly paradise that can only be found in the most stretched out country in the world.
Venture into the wild open spaces of Chile
NatGeo's Krista Rossow writes: "Everything is more intense in Chile. The wind does not blow, but howls. The mountains do not loom, but reign. Even the shape of this long and narrow country adds to its rugged character, and rewards those who are not intimidated by long distances."
Venture!
Explore Chile through stunning photographs
Although Chile remains closed to foreign travelers, the images presented in this report will allow future visitors to contemplate and explore to be inspired by the beauty of the South American country, without leaving the comfort of their homes.
Get inspired!
Rent or buy a camper?
Rent or buy a camper: which is the best option for you?
Traveling by camper is a dream for many.
If you have thought about traveling this way, we would like to help you make the best decision; rent or buy a camper.
The decision depends on several factors, which we will explain.
Entering Chile
Chile is Back!
As of October 1 2021, non-resident foreigners will be allowed to enter Chile when in compliance with the requirements.

| | |
| --- | --- |
| | High quality vehicles |
| | |
| --- | --- |
| | 24 hour emergency assistance |
| | |
| --- | --- |
| | Close to airport, highway and Mall |
| | |
| --- | --- |
| 27 | 27 years of experience |
| | |
| --- | --- |
| | Space to rest and prepare for your trip |
| | |
| --- | --- |
| | Multilingual staff |