News
Astrotourism
Wonder at the impressive starry sky at night in Chile with one of our comfortable and fully equipped campers
Perhaps you know that magical moment of sitting outside alone on a mild summer night, looking up into the sky at the stars and reflecting on the world and yourself?
Enjoy the nature of Chile and the comfort of our campers, who will be your loyal companion on your trip. Thanks to the all-wheel-drive, the camper will take you through thick and thin, whether at an altitude of over 4,000 m or on unpaved roads.
Camper route of the month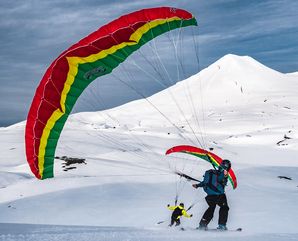 Speed-riding off volcanos
Although it is summer to the south of the world, the idea of skiing in Chile is a dream for all winter lovers. It is not necessary to watch movies or to be told ... this is a wish that is always there.
Check this note where I tell you all about my amazing adventure in the magical volcanoes and mountains of Chile.
Reopening of borders
COVID-19: Reopening of borders
After months that the border was closed due to COVID-19, the government of Chile has announced a protocol for the entry of foreign tourists from November 23, 2020.
We are excited about this great news and happy to receive our travelers soon! We care about our tourists that they can travel safely, that is why we want to share this valid information that must be taken into account.
| | |
| --- | --- |
| | High quality vehicles |
| | |
| --- | --- |
| | 24 hour emergency assistance |
| | |
| --- | --- |
| | Close to airport, highway and Mall |
| | |
| --- | --- |
| | 26 years of experience |
| | |
| --- | --- |
| | Space to rest and prepare for your trip |
| | |
| --- | --- |
| | Multilingual staff |