News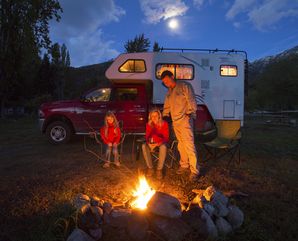 World class: Chile triple champion in adventure tourism
Chile is an unmissable destination, as we said in September when it was crowned as a four-time adventure tourism champion in South America. And today we reaffirm it with the first place, this time worldwide, in this category.
It is the third consecutive year that we received this award given by the World Travel Awards. The winners are chosen by vote of those who want to participate, and are recognized as the "Oscars" of tourism.
Camper route of the month
Chile: San Pedro de Atacama in spring
Tourism and ancestral mysticism come together in San Pedro de Atacama to give rise to a land full of stories and beautiful territories mainly populated by indigenous people, located in the middle of the driest desert in the world.
120 kilometers from the city of Calama, in northern Chile, is this wonderful place also known as the tourist and archaeological capital of Chile. Its cultural richness and variety of landscapes will offer you an exciting destination every day.
The Valley of the Moon, Valley of Death, the Salar de Atacama, the Tatio Gaisers or simply look at the night sky overflowing with stars will be images that you will not forget.
| | |
| --- | --- |
| | High quality vehicles |
| | |
| --- | --- |
| | 24 hour emergency assistance |
| | |
| --- | --- |
| | Close to airport, highway and Mall |
| | |
| --- | --- |
| | 24 years of experience |
| | |
| --- | --- |
| | Space to rest and prepare for your trip |
| | |
| --- | --- |
| | Multilingual staff |