Marvel at nature in the national parks of Chile
Marvel at nature in the national parks of Chile Flowering desert, rainforests and Patagonian icebergs. Almost all climates can be found in this long and narrow country that is Chile.
Each area hides indescribable natural mysteries that can only be discovered in their entirety when travelers enter them.
And what better than in a Holiday Rent RV 4x4 camper equipped for all terrain to live on site what each of the parks in Chile have to dazzle.
We invite you to know the best national parks in the country, and schedule a trip tailored to each adventurer.
NORTHERN ZONE
Lauca National Park
You can believe that at 4,500 meters above sea level there is little vegetation that manages to survive, but you will be impressed by the lush flora and fauna of this park located 165km from Arica.
Here you can visit the lagoons of Cotacotani, known for its volcanic islets and the wetlands of intense greenery, which you did not expect to see in this arid environment. Also Lake Chungará, one of the highest in the world. We recommend you take your time to explore this area since the body needs to adapt to the height.
Pan de Azúcar National Park
This natural reserve of 44 thousand hectares is located in the arid regions of Atacama and Antofagasta. Here you will see dozens of varieties of cactus and typical desert flora, as well as animals such as guanacos and foxes. Boat trips are also made to Sugarloaf Island where you can see the Humboldt penguin colony.
This place is perfect for sports such as snorkeling on turquoise waters such as Playa Blanca and Playa Los Piqueros. And nothing better than deciding to take a dip at any time... freedom that only offers you a camper stay. This is a perfect place to relax, and for the more active there are beautiful demarcated trails to explore.
CENTRAL ZONE
La Campana National Park
Although it is not one of the most famous, this park located 60 kilometers from Valparaíso has been declared a Biosphere Reserve by Unesco. Here you will find representative flora and fauna of the central area of ​​the country.
This place of 8 thousand hectares is divided into three sectors: Hail, Cajón Grande and Palmas de Ocoa. The latter is the most famous area of ​​the park because it houses the largest amount of Chilean palm, an endemic species considered the southernmost palm in the world.
SOUTHERN ZONE
Conguillío National Park
Volcanoes, forests like stories and glacial valleys will leave you with your mouth open. Of extreme beauty, this park is located 184km from Temuco and has more than 60 thousand hectares. This park was also declared a Biosphere Reserve by Unesco and the BBC as one of the last shelters in the world to preserve the landscape where dinosaurs lived.
A must-see in this area is the Llaima Volcano which, with its volcanic lakes and lagoons, in addition to its ancient Araucarias, will offer you a unique landscape.
You can have a better view of the park if you climb the Sierra Nevada, a high mountain range from where you get panoramic views.
Vicente Pérez Rosales National Park
Here the star is the Valdivian jungle, a true natural treasure, also known as a "biodiversity refuge" as it remained isolated for millions of years. We invite you to enter this magical area and enjoy this dense native forest, where coihues, ulmos, olivillos and arrayanes predominate, surrounded by lakes, rivers and volcanoes.
It has more than 250 thousand hectares of land and is located 64km from Puerto Varas.
Be sure to visit the Todos los Santos lake, you will be impressed with its emerald green waters and the wonderful postcards you will see.
Laguna San Rafael National Park
This park is also considered a Biosphere Reserve and its main attractions are the San Rafael glacier and the lagoon, which can be traversed by special boats where you can see pieces of ice that come off and fall hard into the water.
Laguna San Rafael National Park is located 82km from the Port of Chacabuco and is part of the Northern Ice Fields.
Queulat National Park
Located within the famous Carretera Austral, this is a destination that should be on the list of every traveler.
It is located specifically 165km from Coyhaique and has about 150,000 hectares of landscapes worthy of being a postcard. Virgin forests, waterfalls, rivers and the famous Glacier Hanging Glacier will leave you speechless. Get ready to get home with the best photos of your life.
National Park Torres del Paine
A classic, a must. Its imposing rock formations have been captured by millions of tourists impacted by its beauty.
It has several trails, but the most famous is the W route, a journey of almost 80 kilometers that takes place in four days of walking.
It is located 112km from Puerto Natales.
All these parks can be reached by camper and can be traversed in our Holiday Rent RV vehicles.

Leave traditional travel behind and become the adventurer you always wanted to be.
Chile and its neighbors offer much to discover with a Camper, pleasantly surprising you from end to end. So that you can plan your trip as well as possible, making the most of your trip to meet natural places that will captivate you, we have prepared information and suggestions that will help you organize your expedition.
More useful tips for traveling by camper
Chile: Theme Routes
Lauca
Pan de Azúcar
La Campana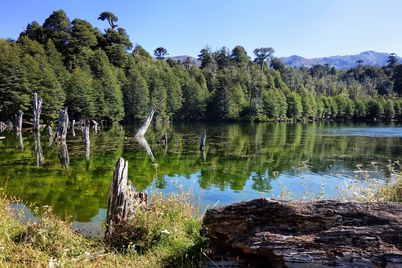 Conguillío
Vicente Pérez Rosales
Laguna San Rafael
Queulat
Torres del Paine