News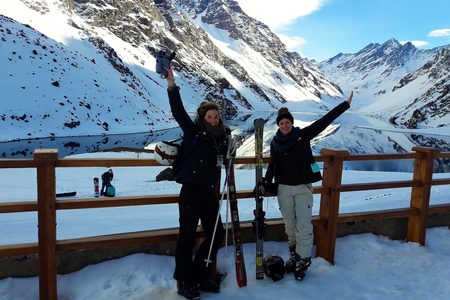 Ski trip by camper
Winter 2018
Relive with us the magnificent experience of discovering the best ski centres in Latin America. We got in one of our 100% equipped campers and enjoyed the fantastic panorama for skiing in Chile and Argentina.
Travel with us on the ski route and follow our tips to have an unforgettable camper ride to the most beautiful mountains in the world.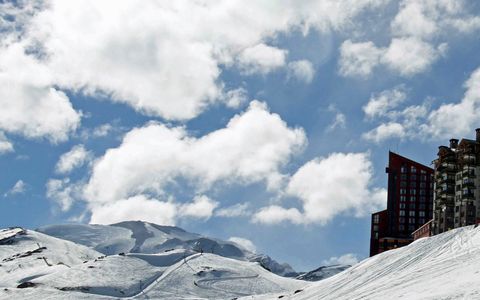 Attention! Chile kicks off the 2018 ski season
Winter 2018.
The main centers of the country have already opened their doors to welcome the hundreds of skiers and snowboarders who come to their fields every year to enjoy Chilean snow. You can also do it in our variety of campers, and thus make the most of the magical atmosphere of the mountain.
In Santiago there are Portillo, La Parva, El Colorado-Farellones and Valle Nevado, all of them with ski centers and/or resorts. Further to the south are Nevados de Chillan, Corralco, Ski Pucon and Antillanca, and there are also other smaller skiing spots such as Antuco, Chapa Verde, El Fraile, Las Araucarias and Lagunillas.
In our vehicles you can settle in one of the incredible centers, or enjoy your stay in our country by visiting several places with your skis. Our variety of 4x4, with excellent heating and 100% equipped allow you to even reach centers in Argentina such as Las Leñas, Chapelco, Cerro Bayo or others. In addition, they have kitchens, which facilitates lunch and dinner.
Chile and its excellent snow are waiting for you!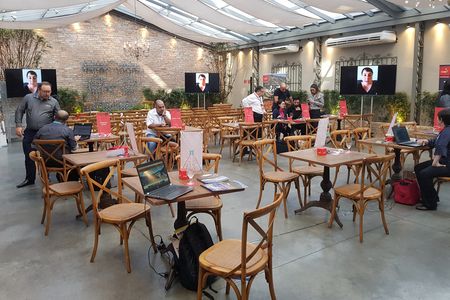 Winter Launch 2018, Sao Paulo – Brazil
Winter 2018.
We had a very good experience in Brazil on the "Winter Launch 2018", where we enjoyed sharing a unique way of travelling through Chile and South America.
People were very interested in our campers and we hope to see them in Chile to discover our beautiful ski centers by camper.
ITB Travel Trade Show, Berlin - Germany
March 7th to 11th 2018.
Thanks to everyone who visited us at the ITB Travel Trade Show in Berlin.
It was a great experience to talk with all the agencies and travelers about Chile, South America and to show them how special it is to discover them in camper.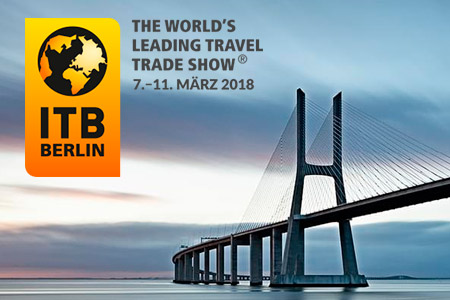 ITB Travel Trade Show, Berlin - Germany: March 7th to 11th 2018
March 7th to 11th 2018.
Holiday Rent will be present in the World's Leading Travel Trade Show which will take place in Berlin,Germany from March 7th to 11th 2018.
We invite you ,to visit us in the hall Nª 23 (latin America ) on the stand Nª 212 (Chile)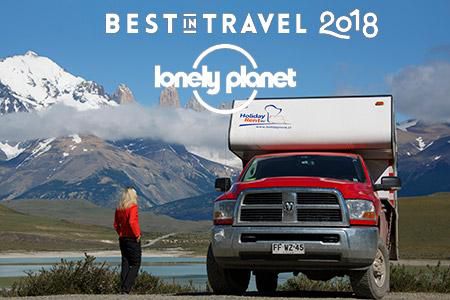 Lonely Planet gives Chile 1st place in its ranking "Best in Travel 2018"
24 January 2018
Lonely Planet, one of the most recognized travel guides in the world, published its list of the 10 countries that you need to visit in 2018, and highlighted our precious Chile in first place of its selection "Best in Travel 2018".
Chile highlights its diversity of landscapes and the adventures that can be performed: Paragliding in the Atacama Desert, kayaking in the Marble Cathedrals of Patagonia, the imposing Cordillera and street art in Valparaíso.