News
Chile wins the prize "Best Green Destination in the World"
2019-12-18
For the first time since the World Travel Awards were delivered, Chile was awarded as the best green destination in the world.
But this is not the only prize that the so-called southern country of the world received. It was also chosen for the fifth time as the best adventure destination in South America. And the Atacama Desert was consecrated, for the second consecutive year, as the most romantic destination.
The national director of Sernatur, Andrea Wolleter, said that "these awards are a reflection of the work we have promoted together with the industry to position Chile as an unmissable destination and highlight the differentiating characteristics that position us as a unique place".
The World Travel Awards are delivered by popular vote since 1993 to recognize world tourism and are considered the Oscar of the field.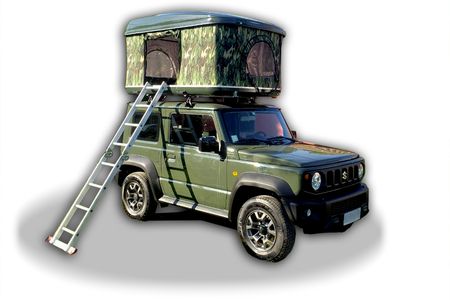 New Altiplano mini: Renovated and improved
2019-10-28
Because every day we seek to improve the customer experience with our campers, is that today we have a new model of our mini Altiplano.
The car
Now we have Suzuki Jimny 4x4 2020 vehicles with capacity for four people and a 1.4-petrol engine and power steering. In addition, it has a radio with bluetooth and its average consumption is 15.7 km / l.
The camper / roof tent
The tent is Rodopi Camper brand and can accommodate two adults and one child. It weighs 71kg and measures 210x140x110cm being open and 210x140x35cm closed.
This model is perfect for adventurers looking for a camper of low weight and maximum versatility. Its interior led light will illuminate all your nights and your comfort will ensure long nights of rest.
Congratulations to the winners of our photo contest!
2019-10-15
Total success! We received more than 240 wonderful and impressive photos from our customers enjoying their Holiday Rent RV campers.
The choice was not easy, but after several rounds of review, we present the winners:
Hans-Peter Gulder, with his/her photo NP Torres del Paine.
Gé Weisscher, with his/her photo Cerro Alcazar.
Lino Prahov, with his/her photo Puesta de sol.
We remind you that you can use your prizes until July 2020.
Congratulations to the winners and thanks to all the customers who participated.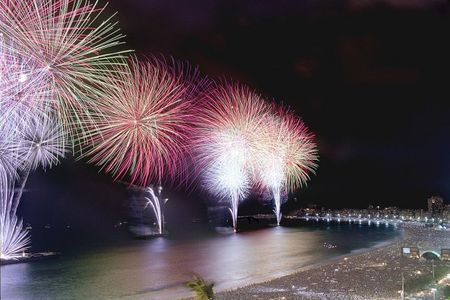 Schedule your end of the year vacation in advance
2019-10-03
We know that during the holidays and the end of the year celebrations, Chile is full of tourists. That is why we recommend you plan your trip to this long and narrow country with time to enjoy its wonderful landscapes with the maximum freedom and comfort that one of our campers can offer you.
Before planning your tour, we suggest you find out about these mythical destinations.
Northern Zone:
San Pedro de Atacama, an area full of mysteries.
Elqui Valley, the capital of astrotourism.
Iquique and La Serena beaches.
Downtown areas:
Valparaiso, the main port of Chile and declared a World Heritage Site by Unesco.
Santiago, the center of the metropolis and distinguished in 2011 by the American newspaper New York Times as one of the best destinations in the world.
Southern Zone:
Valdivia, the German city.
Frutillar, with its captivating art and culture.
Tierra del fuego, mysterious and extreme.
Carretera Austral, with its more than 1,200 kilometers of route that crosses the Chilean Patagonia.
Chiloé, with its beautiful churches declared a World Heritage Site by Unesco.
If you want to explore this country of extreme climates, unparalleled flora and fauna, and the most beautiful starry skies, we recommend you book one of our campers equipped with amenities that suit each adventurer.
Everything you need to know to be able to drive a camper in Chile
2019-09-25
The trip begins when you get on our fully equipped vehicles.
But who can handle them in Chile?
Here are the main requirements:
People over 18 years old (although most of the rental companies of campers require to be over 23 years old).
Have a normal license to drive vehicles up to 3.5 tons (class B license).
Have an international license additionally.
We also leave you some tips to keep in mind during your trip:
Speed
In urban areas, the maximum speed allowed is 50 km / h.
On roads, the limit is 100 km / h to 120 km / h.
!!! Constant speed controls are carried out on roads and highways and fines for infringements are very high!
Fuel
In Chile, 93, 95 and 97 octane are used, all without lead. Its value fluctuates between $ 710 and $ 870 Chilean pesos per liter. Diesel is worth between $ 570 and $ 590 per liter. In regions far from the center these values ​​are usually higher. Most of our Holiday Rent RV vehicles use diesel and other 95 octane gasoline.
Also, remember:
The use of a seat belt is mandatory.
The use of cell phones while driving is prohibited.
For snowy climates it is a requirement to use chains.
Our vehicles are enabled with implements such as spanner, hydraulic jack, triangles, fire extinguisher, basic kit and reflective vest, in case of an emergency.
Chile is partying!
2019/09/18
With chicha, wine, empanadas and cueca it is celebrated in Chile on September 18… because 209 years of independent history deserve a long weekend of celebrations.
If you will visit this beautiful country during the week of September 16 to 22, we invite you to prepare your best dance steps and enjoy the varied cuisine offered from north to south.