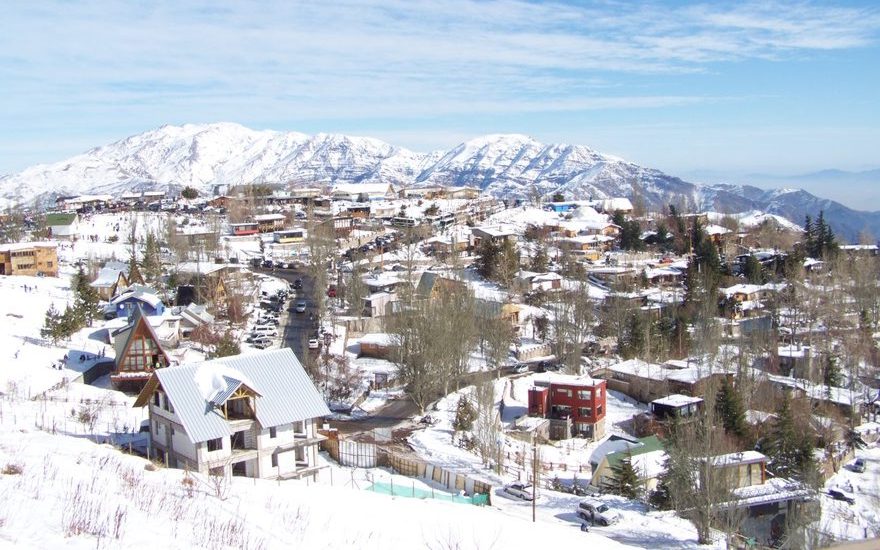 Chile has excellent world class ski centers. Their great infrastructure offers the visitor a place for entertainment in the middle of the Andes. Between the most remarkable are: Valle Nevado sixty kilometers east from Santiago and 3.000 meters of altitude, this is the most modern ski center in the country and the largest area for skiing in South America. Portillo, located 150 kilometers northeast from Santiago, has capacity for 500 passengers.
Villarica-Pucón, located on the mountainside of Villarrica volcano, allows the practice of different activities such as fishing, sailing, water ski, golf, trekking and thermal baths.
Termas de Chillán, on the mountainside of Nevado de Chillán volcano, has the longest ski track in South America.
El Colorado Ski Center – Farellones, located 39 Km from Santiago, may offer tracks for beginners and for experts. Finally, La Parva, is the smallest ski center near Santiago.
Chile and its neighbors offer much to discover with a Camper, pleasantly surprising you from end to end. So that you can plan your trip as well as possible, making the most of your trip to meet natural places that will captivate you, we have prepared information and suggestions that will help you organize your expedition.
More useful tips for traveling by camper
Central Chile Routes