News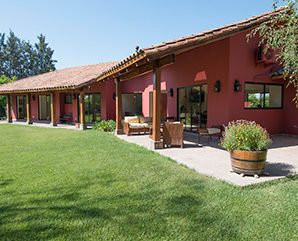 New office, to welcome our travelers
We moved our office to one of the most beautiful places in Santiago. 20 minutes from the airport and 2 from the main road in the country side.
So you can rest after your plane trip in a beautiful house surrounded by green areas, while preparing your trip, buy things for the road and plan the latest details with the advice of our travel experts.
Route of the month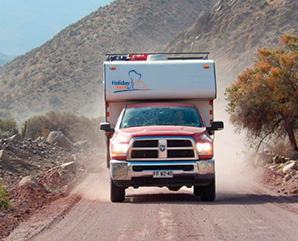 North Chile + Bolivia + Peru
This route stands out for having one of the driest landscapes in the world. Nature that moves, and knows how to open its way to life in the middle of the desert.
The colors of the mountains, the salt lakes and hot water springs that you find on the road, will make this an unforgettable journey.
Special Offers
Punta Arenas
2018/01/15 or later dates close by Punta Arenas
2018/02/05 or earlier dates close by
---
Santiago
2017/01/12 or later dates close by Santiago
2017/01/29 or earlier dates close by
---
Chilean Lake District
2017/02/11 or later dates close by Santiago
2017/02/25 or earlier dates close by
| | |
| --- | --- |
| | High quality vehicles |
| | |
| --- | --- |
| | 24 hour emergency assistance |
| | |
| --- | --- |
| | Close to airport, highway and Mall |
| | |
| --- | --- |
| | 24 years of experience |
| | |
| --- | --- |
| | Space to rest and prepare for your trip |
| | |
| --- | --- |
| | We are committed to the environment. |
| | |
| --- | --- |
| | Multilingual staff |