News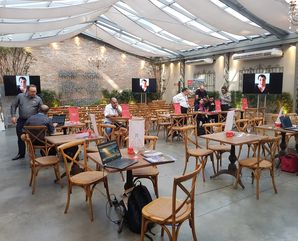 Winter Launch 2018, Sao Paulo – Brazil
We had a very good experience in Brazil on the "Winter Launch 2018", where we enjoyed sharing a unique way of travelling through Chile and South America.
People were very interested in our campers and we hope to see them in Chile to discover our beautiful ski centers by camper.
Route of the month
Chile and Argentinien Patagonia: glaciers and lakes
Discover Patagonia with the freedom and safety of our campers.
An immense territory with minimal human intervention.
The landscape of the southernmost zone of Chile and Argentina is of great beauty, mixing virgin millenary forests, islands, fjords, glaciers and snowdrifts. It extends from the south of Puerto Montt to Tierra del Fuego.
Besides enjoying the contemplation of nature and its diverse gastronomy, it is ideal for fly fishing, sailing, trekking and rafting.
This a suggestion only and we can help you tailor the best itinerary for your trip.
Special Offers
Santiago
free to choose Arica
2018/06/28 or earlier dates close by
---
Cusco (peru)
2018/08/18 or later dates close by Santiago
free to choose
---
Arica
2018/06/04 or later dates close by Santiago
free to choose
| | |
| --- | --- |
| | High quality vehicles |
| | |
| --- | --- |
| | 24 hour emergency assistance |
| | |
| --- | --- |
| | Close to airport, highway and Mall |
| | |
| --- | --- |
| | 24 years of experience |
| | |
| --- | --- |
| | Space to rest and prepare for your trip |
| | |
| --- | --- |
| | Multilingual staff |