News
Another total solar eclipse – Observe it from your camper!
Chile is one of the lucky countries where the total eclipse can be seen two years in a row. Did you miss it in 2019? In December you have another chance to be part of this spectacular event.
The total eclipse will be on December 14th, 2020 in the southern part of Chile. The best place to see it is around the city of Temuco, especially in Villarica and Pucon. Park your camper where you will have the best view and observe this natural phenomenon in total privacy.
Live the experience of a lifetime and our camper will accompany you. It will makes you feel like home while travelling in beautiful nature.
Camper route of the month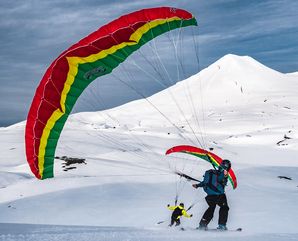 Speed-riding off volcanos
Although it is summer to the south of the world, the idea of skiing in Chile is a dream for all winter lovers. It is not necessary to watch movies or to be told ... this is a wish that is always there.
Check this note where I tell you all about my amazing adventure in the magical volcanoes and mountains of Chile.
| | |
| --- | --- |
| | High quality vehicles |
| | |
| --- | --- |
| | 24 hour emergency assistance |
| | |
| --- | --- |
| | Close to airport, highway and Mall |
| | |
| --- | --- |
| | 26 years of experience |
| | |
| --- | --- |
| | Space to rest and prepare for your trip |
| | |
| --- | --- |
| | Multilingual staff |