Vehicles / Eco Camper 4x2
Vehicle Details
Suzuki APV Pick up 4x2
Capacity 2 persons
Gasoline engine
Stick shift (5 gears)
Power assisted steering
Radio
12 Volt/USB
1,59cm3 / 4 cylinders
91 hp
50 l tank
Consumption: on average 10 l /100km
Dimensions:

Length: 4,15 m
Breadth: 1,68 m
Height: 1,89 m
Additional Information
Bed size: 2,00 m x 1,25 m
Rates for the Eco Camper 4x2
Pricing structure
Our rental prices are calculated on a daily basis and depend on a number of factors like:
The total length of the rental period.
Longer periods are cheaper and the amount of discount depends on the length of the rental period.
Pickup and drop off locations.
While having our main branch office located in Santiago, it is possible to pickup and dropoff in other cities and regions with an extra cost involved.
The seasons during which the rental takes place.
Prices are different during the main (summer)and off-season (winter)
Terms of payment
30 % of total price upon reservation
Total balance 45 days prior to arrival
Cancellation policy
after prepayment to 46 days prior to arrival
– 30% of total price
45 days to 0 days prior to arrival
– 100% of total price
Minimum requirements
National driver's license (international driver´s licence very recommendable!).
Credit card with a limit of minimum 1.400 € for the guarantee.
Minimum 25 years of age.
Tip!
Check out our offers
for some great discounts, if you are planning on dropping off or picking up a camper outside of Santiago.
Deductible options: € 1400,- or € 450,-
100% of coverage paying the deductible (per event), for damage by accidents, theft, robbery and fire. Mechanical damages caused by misuse or the vehicle & camper are not covered by the insurance.  As well as tyre, wheel or windshield damage, except when these are caused by accident. 
In case the leaseholder chooses the option of € 450,- deductible, whatever the damages may be, these will be considered as one event.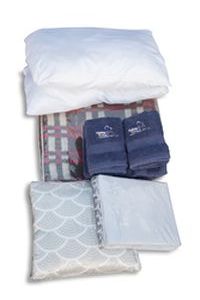 Car equipment:
1 x spare tire
Tool box
Shovel
Lifting jack
Wheel wrench
Fire extinguisher
Warning triangle
Yellow safety vest
First aid kit (basic)
Jumper cable
Tow rope
Full fuel tank
Kitchen & Cleaning equipment*
Kitchenware
Cleaning equipment

Bedding equipment*
Blanket and pillows
Bed sheets or sleeping bags (as preferred)
2 towels per person
Besides:
250 km daily
24 hours phone service
Second driver.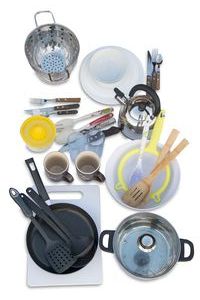 Camping equipment*
Outdoors table and chairs
Grill
Cool box
Accessories & Extras
Extra woolen blanket
Extra blanket
Adventure - GPS*: 1 – 15 days / 16 or more days
*Costs when using on request, a guarantee of 1000 EUR will be blocked on the credit card
Satellite phone*: 1 – 15 days / 16 or more days
* Costs when using on request, a guarantee of 1000 EUR will be blocked on the credit card
Child seat: 1 - 27 days / 28 - 55 days / 56 or more days
Portable Camping gas stove
Snow chains
12 V portable cool box (17l)
Portable electric or gas heating
Outside shower tent
Professional air compressor
Second (or more) driver permission
100 km daily mileage extra
Other accessories upon request
We kindly ask to please order all accessories upon reservation, as otherwise we cannot guarantee its availability at the day of the rental.